the March issue of Elle France features this gorgeous feather print coat from Ivana Helsinki's S/S 2012 collection.
You can shop select pieces from the S/S 12'  "Indian Summer" collection at the online boutique.
185 notes
See Post tags #Elle France #Elle magazine #Fashion editorials #French Elle #Indian Summer #S/S 2012 #Summer 2012 #editorial #fashion #high fashion #ivana helsinki #photos #spring fashion #style #summer fashion #christopher kane

IN WONDERLAND.

FA' EMPEL

CONNEY ISLAND, NYC DECEMBER TWENTY ELEVEN

PHOTOS: BRAD TRIFFITT

MAKEUP/HAIR: ANGELA BARTON @ FORD ARTISTS

STYLING: DAISYVOID

CLOTHING: INTERNATIONAL PLAYGROUND 






Stylist Daisy Void borrows some of Chromat's fall pieces and The Sway's Bondi leather jacket for a shoot on Coney Island's boardwalk!
4 notes
See Post tags #chromat #daisy void #stylist #style #fashion #coney island #fashion shoot #international playground

Onward Into The Future spike necklace
What I call Gypsy chic.
1 note
See Post tags #jewelry #onward into the future #gypsy #gypsy chic #fashion #style

from
a black orchid
Thursday @ the Ivana Helsinki Concept Store…
Last Thursday the crew at Live With Us and International Playground went over to IVANAhelsinki's relatively new Nolita store for a press event where we previewed the new A/W collection.
Just had to show you some of these great Finnish products: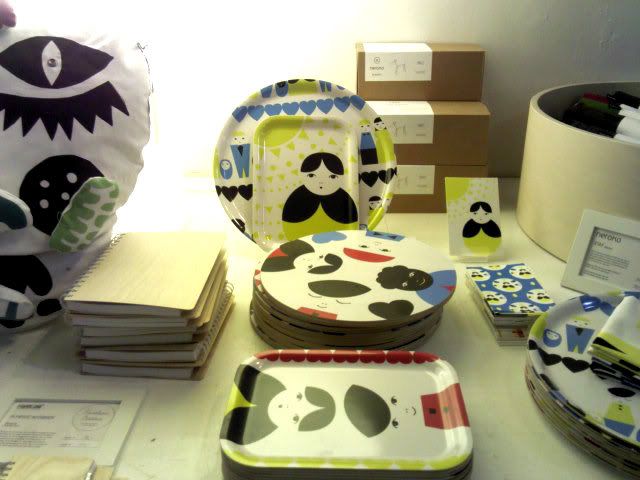 Plates and little notebooks as well as napkins. These are all from Finnish design brand "Northern Oddities". They're stuff is only available at the store and in Finland.
Disco balls and sigh-worthy lamps. We all wanted to take something back to our apartments! 
It was definitely inspiring. Some of the pieces were from Paola Suhonen's own apartment in Finland! Great taste.
What is possibly the best fitting room in NYC, they only have one but it's huge. I tried to get a better picture of it but it's so big that I only got this end of the fitting room. 
It's basically a long space at the very back of the store with a huge floor-to-ceiling curtain that can be drawn back. This mirror and stool are at the end. 
I tried on this dress and a couple of others and felt like I had my very own runway in there. Absolutely precious! I wanted to try on everything in the store.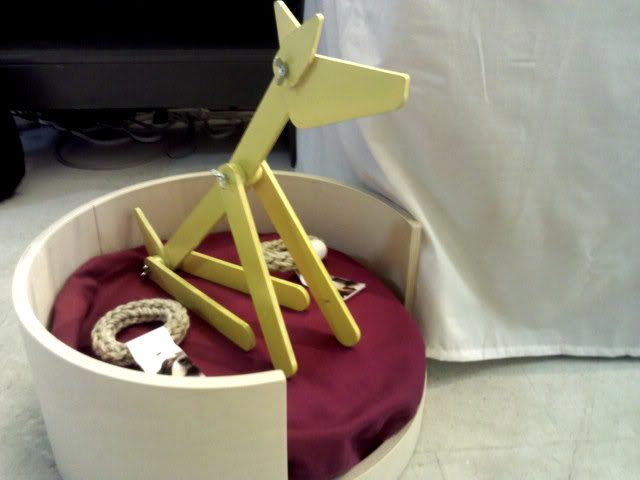 And I just have to share this cute little dog bed with a wooden dog and chew toys. The rope toys are from the Finnish company Neroko. 
The store has everything: baby clothing, dog toys, plates, shoes (Seychelles closet) and more.
I wanted to move in and maybe put my bed in the fitting room.
Located on:  251 Elizabeth Street (between Prince & Houston) 

See Post tags #International Playground #Live with us #Paola Suhonen #art #concept store #cute store #fashion #ivana helsinki #nolita #nyc shopping guide #press event #seychelles #shopping #style #stylist #where to shop #where to shop nyc #northern oddities #neroko dog toys

Ivana Helsinki x My Berlin Fashion
Preview of the shoot. The print of that skirt is a personal favorite.

See Post tags #my berlin fashion #ivana helsinki #paola suhonen #spring 2012 fashion #summer fashion #style #fashion #editorials #fashion editorials.